Reductions in bee and butterfly populations are hitting zucchini harvests hard: Without bees, pollination doesn't happen, and zucchini buds literally die on the vine. But you can give nature a hand by pollinating zucchini blossoms yourself.

1. Determine which blossoms are male and contain pollen: Males stand on slender stalks.
2. Locate female blossoms, which have a small zucchinis beneath that will grow into an adult vegetable when pollinated.
Here's a look at the happy couple.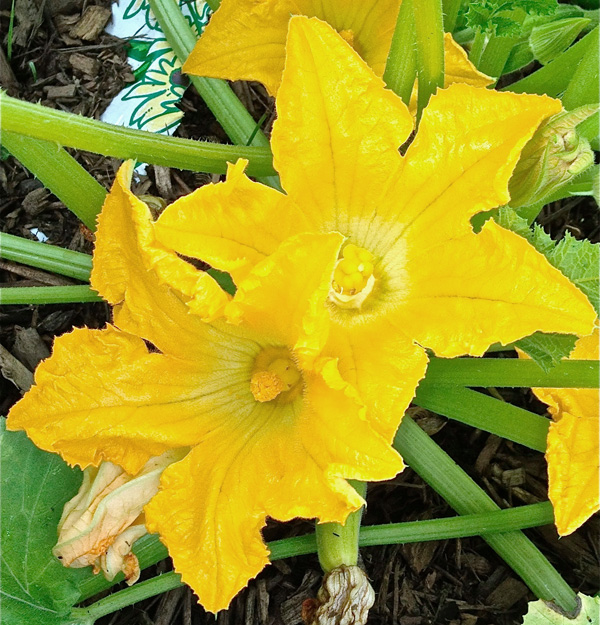 3. Wait until morning when female blossoms open their petals. Then, shake the pollen from the male blossom onto the stigma in the center of the female blossom. You can use a cotton swab or paintbrush to push the pollen onto the stigma. Or just pluck off the male blossom leaves and shake the pollen directly onto the female.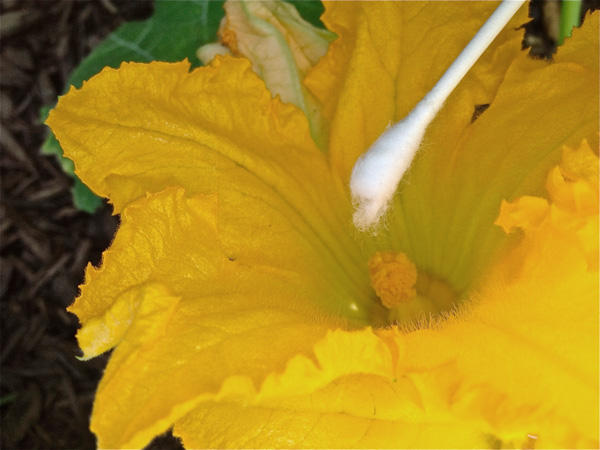 4. Close the female blossom with a piece of pantyhose, and let nature take its course.
While this is a lot of work, it might be the only viable way to produce certain vegetables until something is done to stave off the declining honey bee population.